J.H.May have been supplying high quality architectural models and landscape models to architects, town planners and construction companies for many years. We are capable of producing complex models to tight deadlines from either 2D drawings or a 3D CAD model.
We always endeavor to utilize the most time and cost effective processes and materials in the construction of architectural models. Processes include laser cutting, CNC machining, SLA rapid prototype, SLS rapid prototype and vacuum forming.
Model finishing processes include painting, vacuum metabolize and vinyl's. We can accommodate any size of architectural model- the largest so far at 4m square.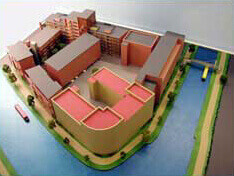 Crown Wharf model Traditionally constructed from clients 2D drawing
Berwick Street planning model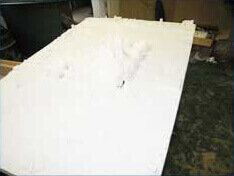 Competition Architectural Model constructed using CNC machining and rapid prototyping techniques