Professional Model & Prototype Makers
J H May are well known high-tech prototype and model makers that offer a first class service to creative and manufacturing industry alike.
We are equipped with comprehensive 3D CNC machining facilities, large 5 axis milling, 3D printing, 3D scanning, SolidWorks CAD design, paint shop and electro- mechanical assembly. In short, everything we need to provide models, sculpture, prototypes and bespoke pieces in one place with speed and precision.
J H May has built up a great reputation over the last 70 years as one of the best in the industry by creating highly accurate and quality products for clients, from the first concept right through to the finished product. Our aim is to translate whatever the clients conceptualise to form. Our client's more often than not say we have exceeded their expectations, and this is on both individual projects and turnkey type projects. JH May are amongst the most talented professionals in the industry, delivering excellent work on time every time.
We can assist with visual, animated and interactive models that are required for exhibitions, architectural displays, promotions and various other types of displays. Ensuring we take your concept through to reality with JH Mays highly skilled team made up of modelling specialists, engineers and 3D designers. Having experience in the entire process we can therefore offer an exceptional service to customers that is performed right here under the one roof.
Our team of designers are highly experienced and have created a name for themselves through creating fully functioning prototype products and assemblies both quickly and cost effectively. They are also experienced in traditional hand and woodworking skills. We have worked with some of the best known brands creating models to depict a wide variety of products and concepts.
The JH May Process
Our many years in the industry has allowed us to develop a refined process. Speed of delivery and quality are optimised by utilising cutting edge CNC machining and rapid prototyping technologies, but you can be assured the team never forget that the final presentation has to be outstanding. It is the company's goal to supply amazing results and to delight our clients every time. This is what sets us apart from others in the industry.
Continuous investment in CNC milling and Rapid prototyping equipment has been invaluable in supporting the comprehensive skills of our team. In recent years we have responded to demands for large scale items with the purchase of a large capacity 5 axis CNC machining equipment, which has enabled us to create both enormous and sculpture pieces for the promotional, exhibition, experiential and art sectors.
Our mechanical and product team are supported by up to the minute technology. Our sister company Thompson Precision, which operates from the same factory complex, employs the most modern CNC machining processes. This allows us to offer complex high precision mechanical components and assemblies as part of our prototyping services.
Being able to offer this gives us a clear advantage when it comes to mechanical concepts and prototypes as well as animated or articulating models. It is rare to find all of these engineering skills under one roof alongside highly skilled product, architectural, display and exhibition modelling experts.
3D CAD design as well as design assistance is an integral part of the business and greatly improves our speed of service. Our Solidworks design package and 2 dedicated 3D design engineers permit us to contribute on projects without delay to help solve production issues. In addition we can design pretty much anything you require, components, prototypes and electro mechanical operational products quickly and economically from scratch.
Here at J H May, our ethos is to work with you, to help solve issues and create solutions for whatever challenges you face with your project. This sets us apart from our competition and keeps clients coming back time and time again.
Electronics Enclosure This case study was from a client who was very specific about the requirements for this electronics enclosure for the exact positional tolerances. It was a challenging job and one we completed to perfection…. Read More
Mechanical Prototyping of a Fishing Reel. The client for this case study had a new fishing reel concept that they wanted us to manufacturer so they could test it out before taking the design further…. Read More
We offer services which employ the latest technology. These include CNC machining, rapid prototypes, CAD design and CAM manufacturing. These are supported by traditional hand modelling techniques, vacuum casting, RIM moulding and paint shop.
Our model makers have a very broad skill base and we can produce many types of models and prototypes including architectural, industrial, exhibition, mechanical, concept and wind tunnel.
When you need the services of an expert model maker there are few companies with the vast experience J H May has accumulated over 90 years of trading. It has always been our policy to invest in the very best equipment and processes available and today our 10,000 sq ft purpose built factory is packed with the latest technology including 5 axis CNC machining, 3D printing and laser scanning. Manned by highly skilled model makers, engineers and 3D CAD designers we offer an all-encompassing model making service. Read More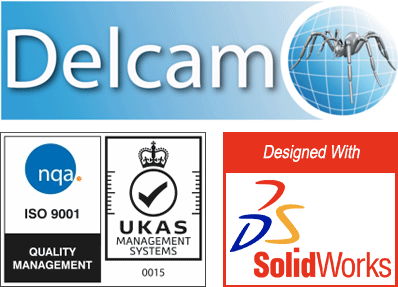 Our Blogs
Mastering the Art of Architectural Model Making – 2023
Architectural models hold an indispensable place in the world of design, often serving as the bridge between concept and reality. They enable architects to communicate ideas, test designs, and improve spatial awareness, ultimately guiding the evolution of a proposed building. JH May have been architectural model makers for many years now and have prepared this […]
Read more
Bringing Imagination to Reality With Model Making
Model-making is the process of creating a scaled representation of an object or system, typically used to visualise and test its design before it is built or produced. It involves using various materials and techniques to create a three-dimensional model that accurately represents the desired form, function, and features of the final product.
Read more