3D CNC Maching
3D CNC Maching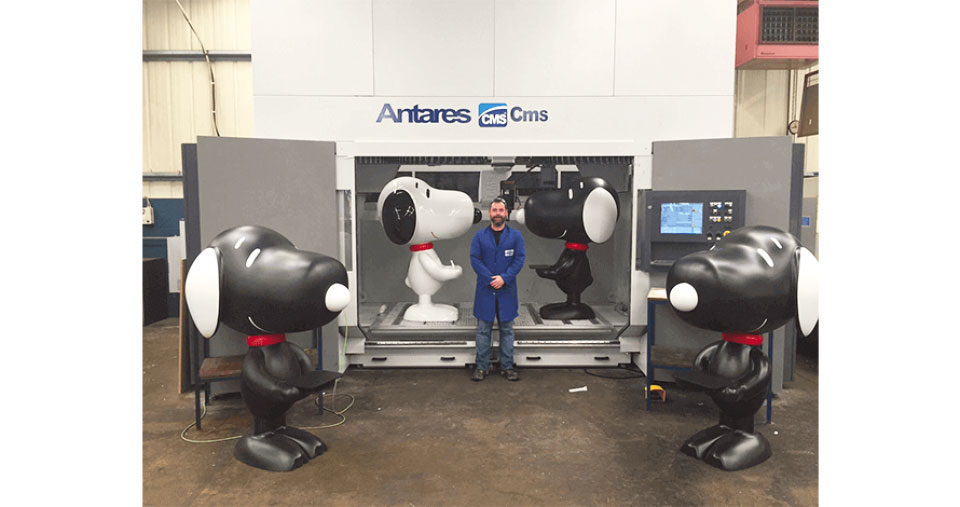 3D CNC Maching
High Detail 5 Axis Milling
3D CNC Maching
Aluminium 5 Axis Machining
3D CNC Maching
Complex shapes from 1 piece of material
Rapid large 5 axis CNC machining service for large scale items plus paint shop, GRP, vacuum forming and full model making facilities.
Large objects, components, patterns and complex shapes can be CNC machined cost effectively from a range of materials including aluminium, tooling board, carbon fibre and many more. Together with our Delcam Powershape and Powermill software our engineers can efficiently turn your 3D models into high quality pieces at any scale. If 3D CAD is not available we can create this on your behalf in Solidworks from drawings or sketches.
J H May together with sister company Thompson Precision offer a full range of complimentary services including high precision CNC 3, 4 and 5 axis machining in all materials. Plus we offer comprehensive design and model maker facilities. For example, using a client supplied 3D model or one which had been created by our in house Solidworks designers we can create a pattern which we can employ to produce small or very large scale fibreglass or composite mouldings, vacuum forming, Polyurethane vacuum mouldings and RIM mouldings (reaction injection moulding). In addition we offer full paint shop facilities for super high quality finishing of everything we make.
Recent projects pictured are good examples of what we can do within very short lead times. The Snoopy patterns were machined from our own client approved 3D CAD and then multiple GRP models were produced and paint finished for a product launch and on-going point of sale. The Vespa patterns were milled in high density model board from client data which we modified to make suitable for the vacuum forming process. The 5 axis CNC machining and vacuum forming process took place within 12 days. The elephant was an art/furniture project produced at full scale. The CNC machining took place on 3 axis and 5 axis machines in several sections from high density model board. The aluminium manifold was machined from a solid block. The ability to machine multiple faces in the same set up is invaluable in terms of accuracy and lead time.
Do if you are lookng for large 5 axix CNC Machining for your project, then please get in touch with the JH May Model Making team today!