3D CNC Maching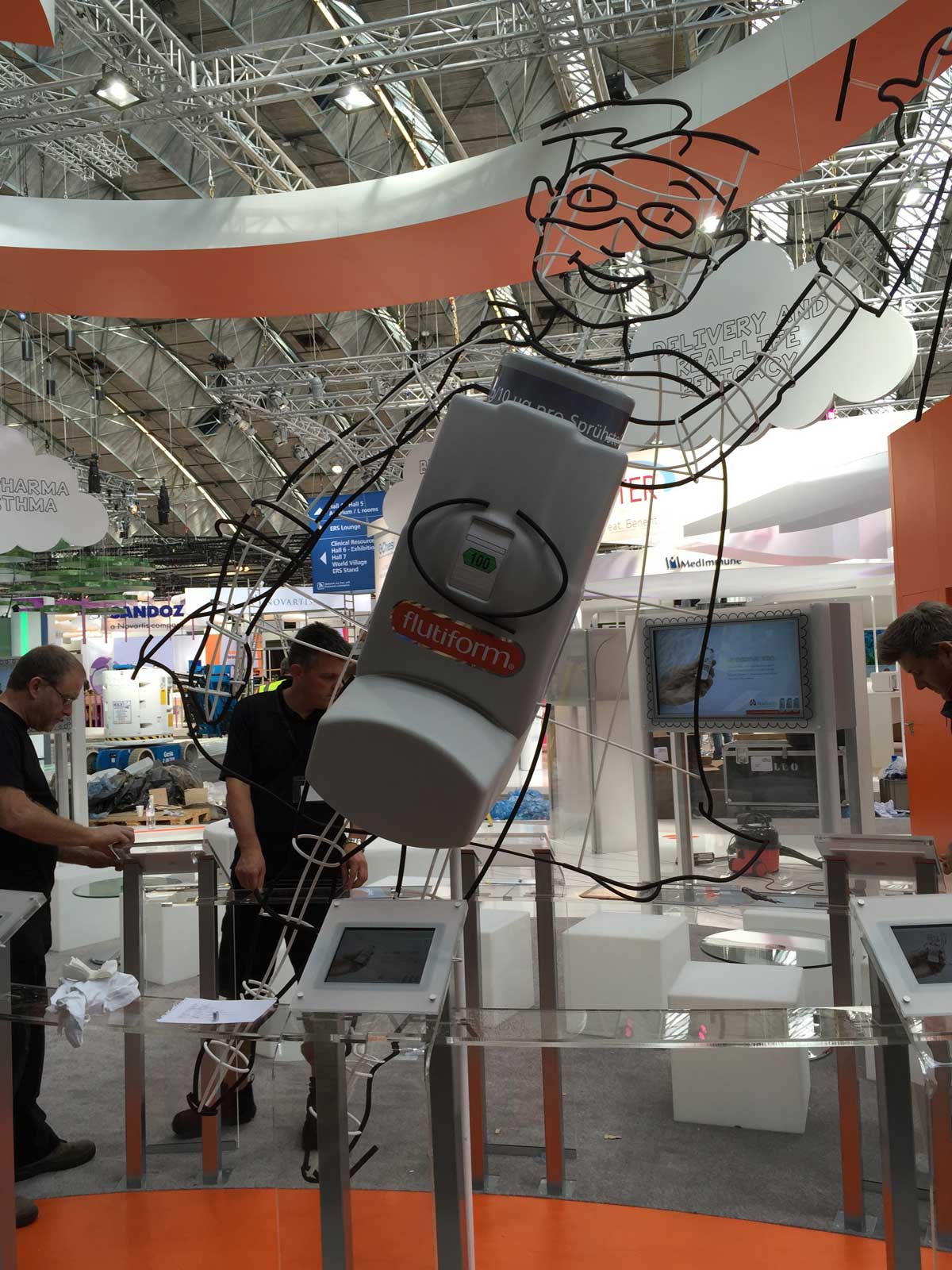 3D CNC Maching
3D CNC Maching
3D CNC Maching
3D CNC Maching
3D CNC Maching
3D CNC Maching
3D CNC Maching
J H May expert Exhibition Model Makers specialise in making high quality models for shows and exhibitions. Whether it's just an idea in your head or a full production ready project we welcome the opportunity to discuss your requirements. We offer comprehensive support from the initial design concept right the way through to installation.
Our CAD engineers can assist with 3D modelling and drawings. This includes structural considerations like floor loadings, material stress areas and wind effect problems. By giving the customer the ability to monitor the production process continually in a 3D format the chance for errors is minimised.
Operating a project designed fully in CAD has additional benefits. The data can be readily used to drive ultra-fast 5 axis CNC milling machines and 3D printers which helps to keep manufacturing time and cost to a minimum. With full paint shop facilities on site J H May can complete your project in one place quickly and cost effectively.
Need An Eye Catching Stand? Our Exhibition Model Makers Will Deliver.
Exhibition models are ideal for companies wishing to have eye-catching stands when attending shows and displays, or for demonstrations of products within the workplace. These can range from models that can be dismantled in order to explain their product, or simply for stunning visuals to attract the public at events. We have produced many variations over time which have been used in prominent exhibitions worldwide.
As the requests for exhibition models are so varied, each model entails a wide range of model-making knowledge and techniques. For instance, the production of a grain dryer model involved several materials and processes, including traditional techniques such as the hand-finished touches of the grain and paintwork, to the more modern process of vacuum forming the corrugated sides and CNC machining. This was constructed using a variety of materials, incorporating Perspex, high-density model board and MDF.
We have also supplied three large mobile phones for display on a stand in Barcelona. Standing at 2 metres tall, the frames for these exhibition models were manufactured from CNC machined fibreglass moulds. Using the experience of our model makers, we modified the customer's CAD data to include cooling fans. As the large plasma screens were fully working they had to be maintained at a constant, safe temperature. This involved fitting the electrical systems and ensuring the fixings of the screens, framework and stands were safe and secure for use at an exhibition.
No Minimum Quantities With Exhibition Models
As there are no strict rules for model making due to quantities, size and design differing immensely from job to job, each individual project has to be carefully considered with regard to its final use. Our Exhibition Model Makers recently produced a model of a turbine for a power plant which was to be used as a demonstration tool, requiring materials for the separate pieces to be robust in order to withstand repeated handling and assembly. Our model makers worked closely with our customer throughout the production to ensure the finished model would be suitable for the intended purpose. Using traditional techniques such as hand painting, polishing and finishing on models such as these allow us to achieve a high presentation standard, which is essential in the appearance of the finished item for exhibitions.
Numerous methods of manufacture can be beneficial when producing exhibition models. This can be influenced by materials, cost efficiency and lead times. The large range of materials that can be CNC machined provides the customer with many options in order to achieve their aim. The aesthetics of how the final product should appear can often affect decisions on how to attain certain finishes, colours or design features using the materials properties to our advantage. Whether we are manufacturing a rapid prototype or CNC machining a model from a specific material, reaching deadlines for exhibitions are imperative, therefore we are used to often working within short turnaround times.
Intricate exhibition models are sometimes better suited to SLA and SLS rapid prototypes, as fine details can be easily created. Selective Laser Sintered models from nylon are extremely hard wearing and perfect for display models intended for disassembly and frequent handling.
Materials can be adjusted as the models are being designed, if a large model can be completed from a hollow piece this can be more cost-efficient compared to using solid pieces, as less material is being used and machining time is lower.
With the array of materials available, a broad range of machining capabilities and years of exhibition model making experience within our company we are highly skilled in being able to produce almost any model suitable for use in displays and exhibitions.