3D CNC Maching
3D CNC Maching
3D CNC Maching
3D CNC Maching
3D CNC Maching
3D CNC Maching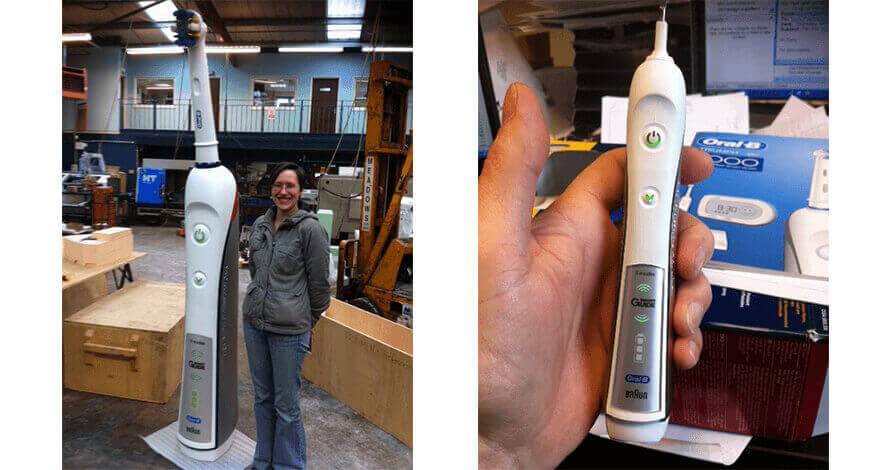 We provide a 3D scanning service which is available both in-house and mobile. Alongside this we offer extensive machining including 5 axis, model makers, rapid prototyping and laser scanning all available at our premises based just outside of London.
J H May Models & Prototypes has a wealth of 3D laser scanning experience. We differ from many of our competitors because we have the ability to convert the laser scan data into real life objects quickly and cost effectively. This includes the up-scaling of objects for exhibition, point of sale or sculpture as well as the reverse engineering and re-creation of complex mechanical components.
We are equally happy to supply a laser scan only service if required.
All collected scan data can be provided in a wide variety of formats including .stl, .obj, .igs, .stp and SolidWorks .prt. Our SolidWorks design engineers are also on hand to offer advice and support on all data issues if required.
Types of 3D Scanning Projects
Recent examples of 3D scanning projects include the facilitation of up-scaling a Snoopy character, an electric toothbrush and an asthma inhaler. All of which required scanning. Our process allows for a speedy solution which results in real life objects that can be created at whatever scale is needed. Clients are welcome to visit our purpose built facilities where they are able to view the scanning, data processing, CNC machining, 3D Printing and paint finishing for themselves. We can offer a flexible approach and love nothing more than problem solving complex and difficult issues. This is where our experience and expertise comes into play.
In many cases the owners of intellectual property are slow or unwilling to release 3D CAD data. This means that laser scanning the products surface can be the only really cost effective option.
In the case of the toothbrush the client supplied us with the actual product which was scanned and then a 3D CAD file created. From this data our model makers employed our CNC machining, rapid prototyping and paint finishing facilities to create a faithful 2.5 metre tall re-creation for exhibition use. In the same way a small Snoopy toy was scanned to create a 1.8 metre tall version for point of sale use. In this instance, the client required 6 copies of the Snoopy to be made. So in this case the laser scan data was used for CNC machining of patterns so that we could construct the models in fibre glass.
If you want to find out how we can help you with your 3D laser scanning requirements, please do get in touch today.